Estimates and Superbills
Use one of our 3 superbill templates or create your own to print great looking documents. The text within the super bill columns can easily be added for your specific needs. Additionally, other patient information can be merged onto the super bill. For example: You can insert insurance information, physician information, demographics, or virtually any other data that was previously entered for that specific patient. Printing the super bills at the degree of specificity that may not be available in a preprinted blank super bill.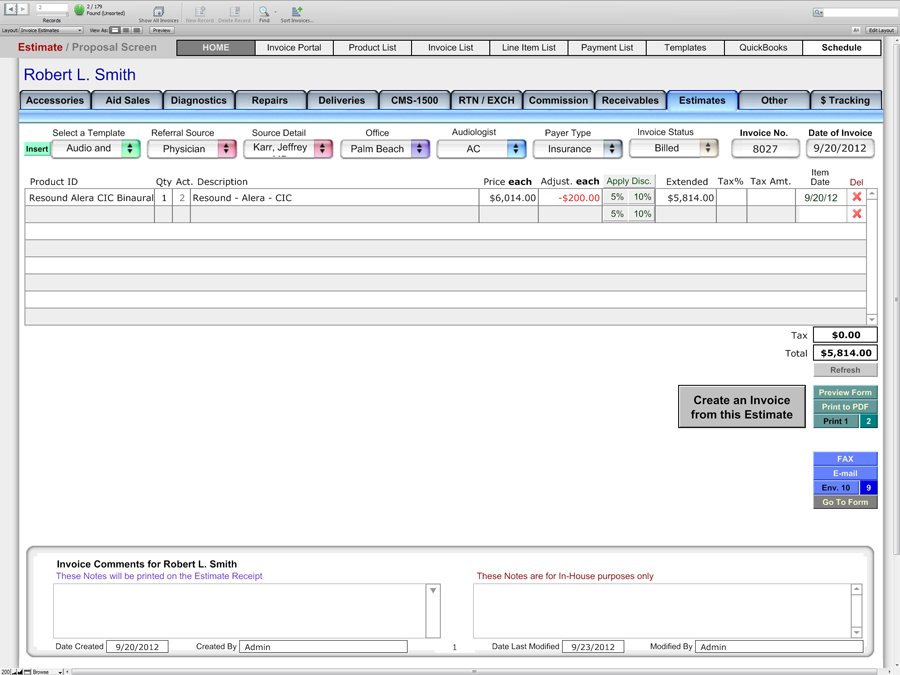 Estimates can be created for those patients that want to "think-about-it." As soon as the patient decides to move forward with the proposed purchase, you can click a button to instantly create an invoice based upon the exact specifications of the estimate.