Financial and
Billing
Here are just some of the many financial tools available to you. Visit each Feature Sub-Section by clicking the desired category.
DVA Screen (Canada)
Canadian customers love our integrated DVA form. Much of the form is automatically completed.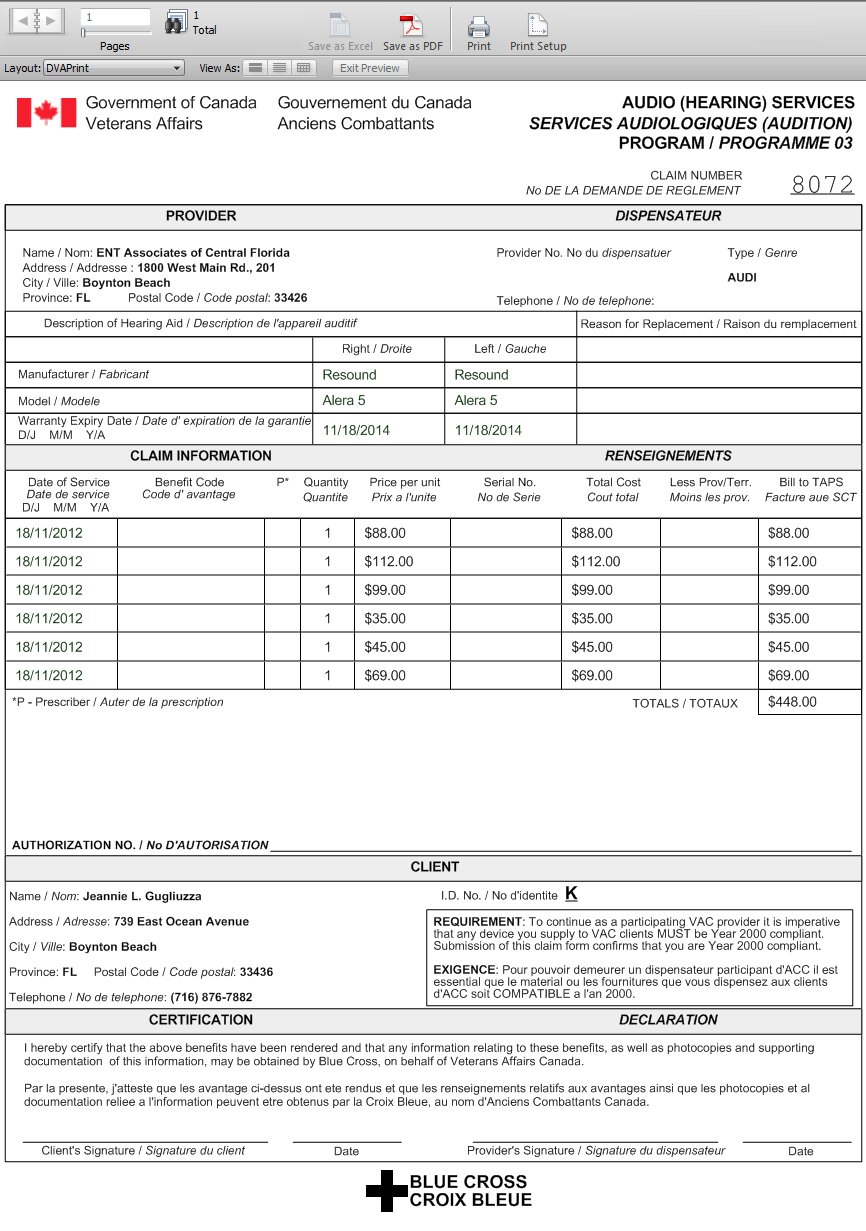 Free personal walk-through demonstration of HearForm
Improve Patient Care. Grow Your Business!