E-mail Reminders
One way to decrease patient "no shows" is to offer a reminder of that appointment... a day before the event. You can now e-mail an appointment reminder letter (automatically populated with turn by turn directions from Google Maps) to each patient by clicking on their time slot and then clicking the "E-mail Appt". reminder button.

Now, you can attach an Outlook reminder file. The patient can double click the file to add the appointment to their scheduler.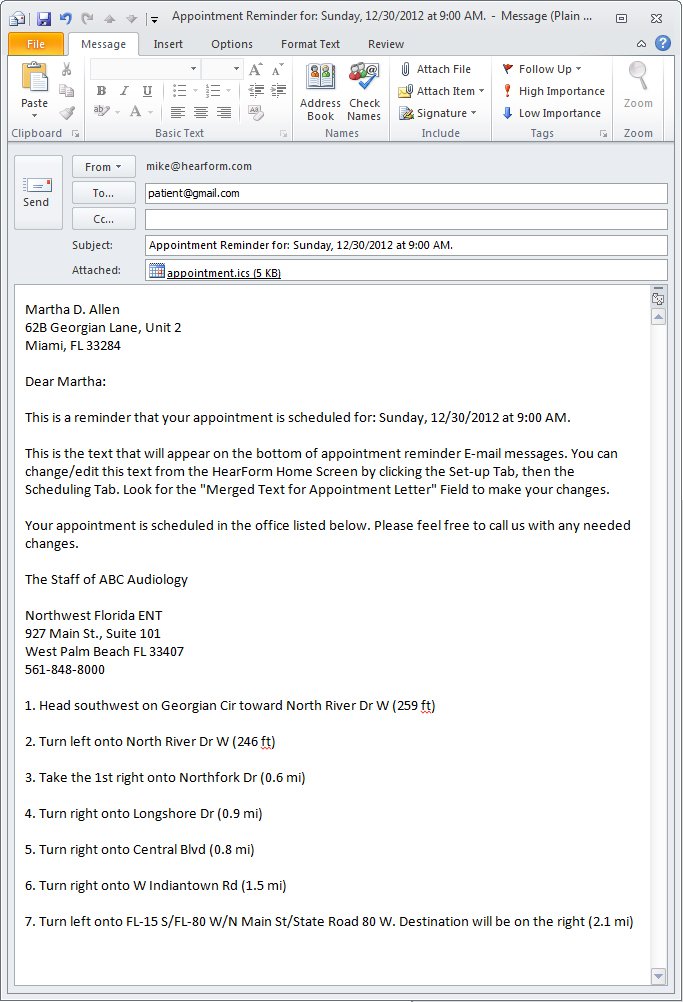 Note: You must have Outlook or an equivalent e-mail program for this feature to work.