My Lists
Previous versions of HearForm had one list view screen. That list is still in HearForm (accessible by clicking the List View" button on the overview screen.

HearForm10 however, adds 27 new customizable list screens. Instead of changing the fields on the standard list view screen, we suggest that you navigate to the "My Lists" area and make your changes to one of those lists.

Lists are available in both Portrait (9) and Landscape (18) orientation. Portrait allows more records per page, while Landscape allows more fields across the top of the page.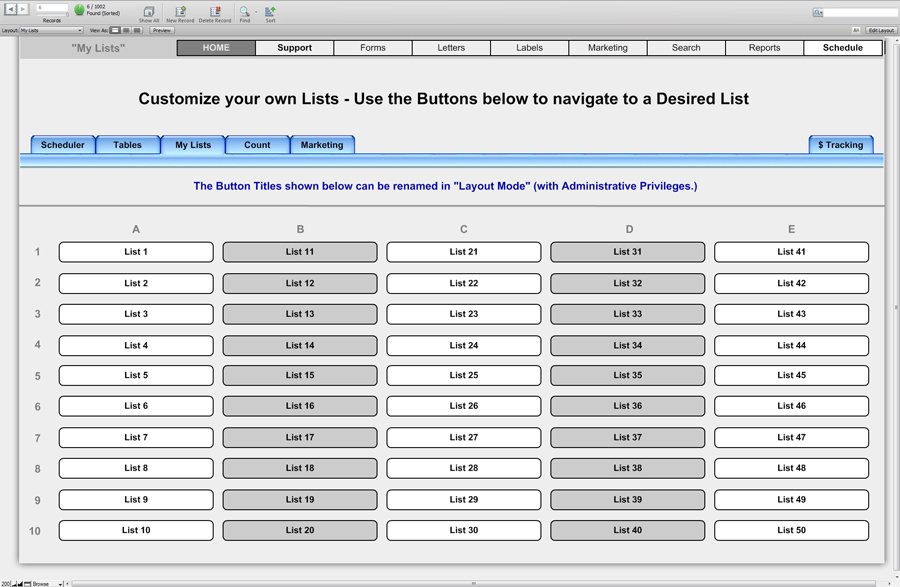 To edit the title of each "My Lists" button, enter Layout mode (with privileges) and use the text tool cursor to type in your desired title. Once you select a list layout, you'll be able to customize that list in Layout mode. Here is an example of how you can customize lists for your specific purposes. This list is designed to help market to patients needing updated hearing evaluations.