Marketing Forms
HearForm software provides some basic Marketing forms for your office. Each form prints out with your office letterhead information, to give a more personal and professional look than using a standard blank form.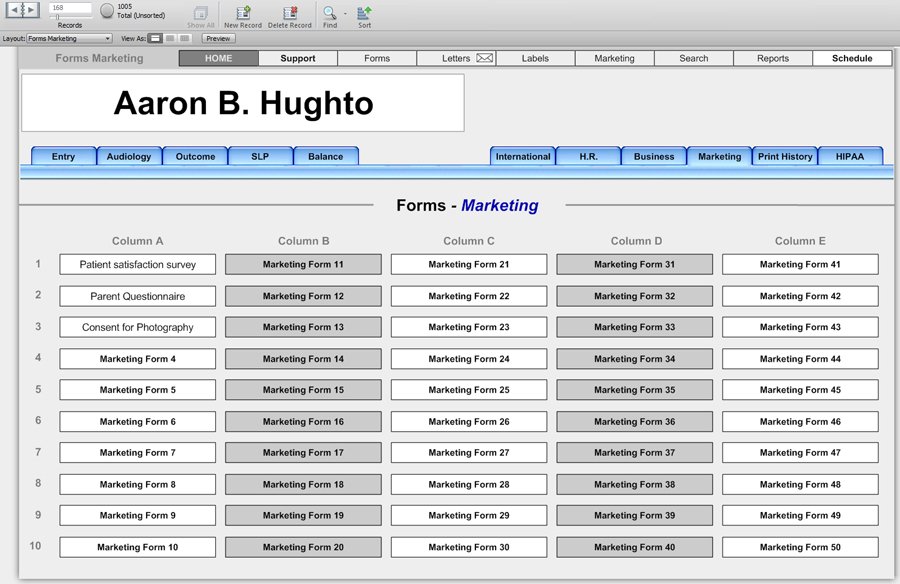 The Patient Satisfaction form can be sent to your patients, in order to gather valuable feedback regarding the service they have received. This will allow you to identify and solve any problems with general services provided by your office, as well as giving you a chance to solve any specific problems that a particular patient is experiencing, opening the door to future fittings and referrals. This form can be an important tool in building a patient base, keeping your patients happy and fostering loyalty to your practice.
The Consent for Photography form is to be signed by the patient when you plan to use their photograph in your marketing, consenting to use of their image. If the patient is a minor, it can be signed by a parent or guardian.
There are ten customizable Marketing forms available on this page that you can design to work for your own marketing needs. Letterhead for your office is already on the page, and your own content can be added.