Human Resources Forms
HearForm provides twelve basic Human Resource forms to assist you in employee management. you can add up to a total of 20 human resource forms on the screen.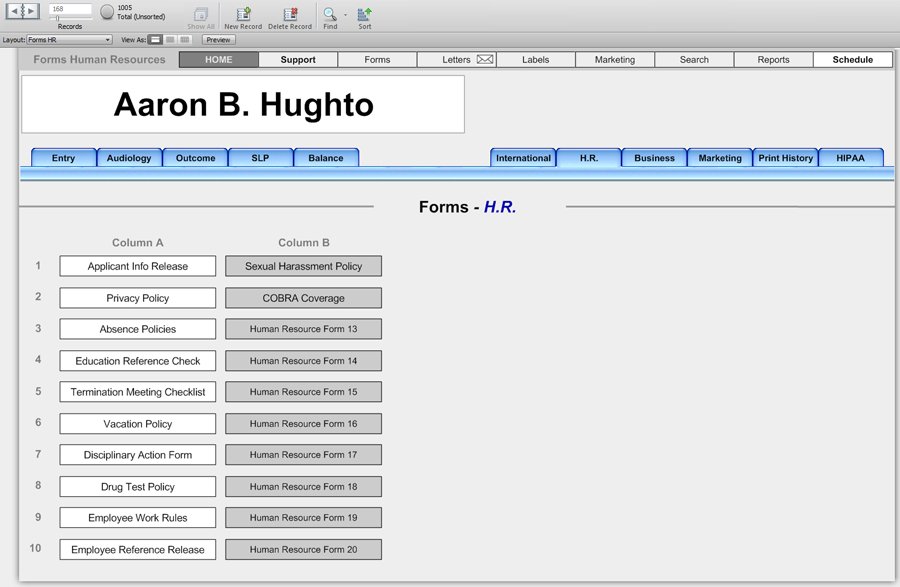 Important notice: The information contained in HearForm forms and letters is meant as general information only. It should not be used as a substitute for legal, tax or financial advice. As laws vary from state to state, and are constantly changing, only a lawyer, accountant, tax or financial advisor can provide you with specific advice to rely upon. Please seek the advice of an attorney, accountant, and/or tax or financial advisor to assist you in dealing with your specific legal, tax and financial issues.