Smead File
HearForm allows you to stay on top of your financials with efficient tacking and billing tools. The Smead tab allows you to print professional looking labels for your patient files. Now you can have the efficiencies of a color coded shelf filing system without having to apply multiple labels to your folders. HearForm has incorporated the Smead ClickStrip label system to help small offices and clinics enjoy the benefits of high density filing with minimal labor and cost.

HearForm prints all of your file information on a single label strip using your printer. The labels are quickly applied to folders in one easy step.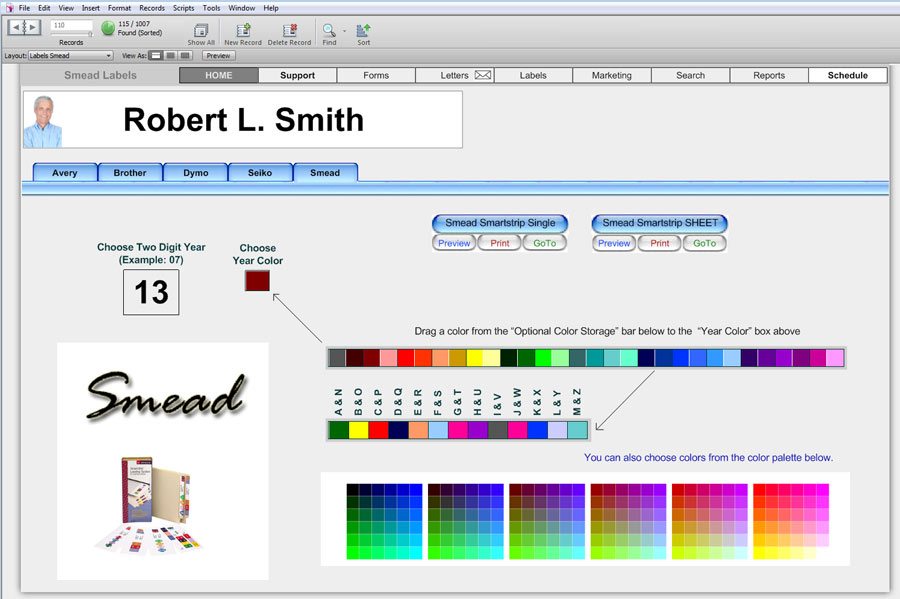 HearForm can print one label at a time...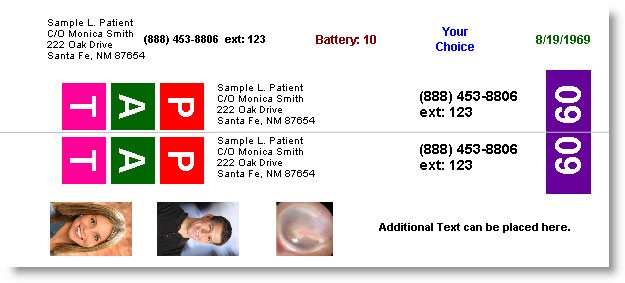 ...or multiple labels per sheet.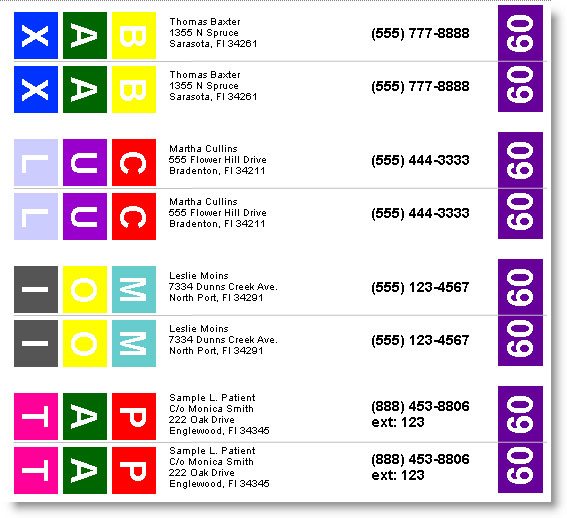 Individual labels can be ordered from Office Depot, as listed on the top of this page. It's easy to customize your labels with the color and year designations. Simply drag and drop to color of your choice and type in the desired year, The multi-sheet version of Smead labels are hard to find. Item #s (CB-170166) or Bright White Labels (CB-170025).
CB-170025 $68.00 each
Non-Laminated Laser Blank Labels (Laser 6-up)
1,008 labels per pack Minimum Order: 2